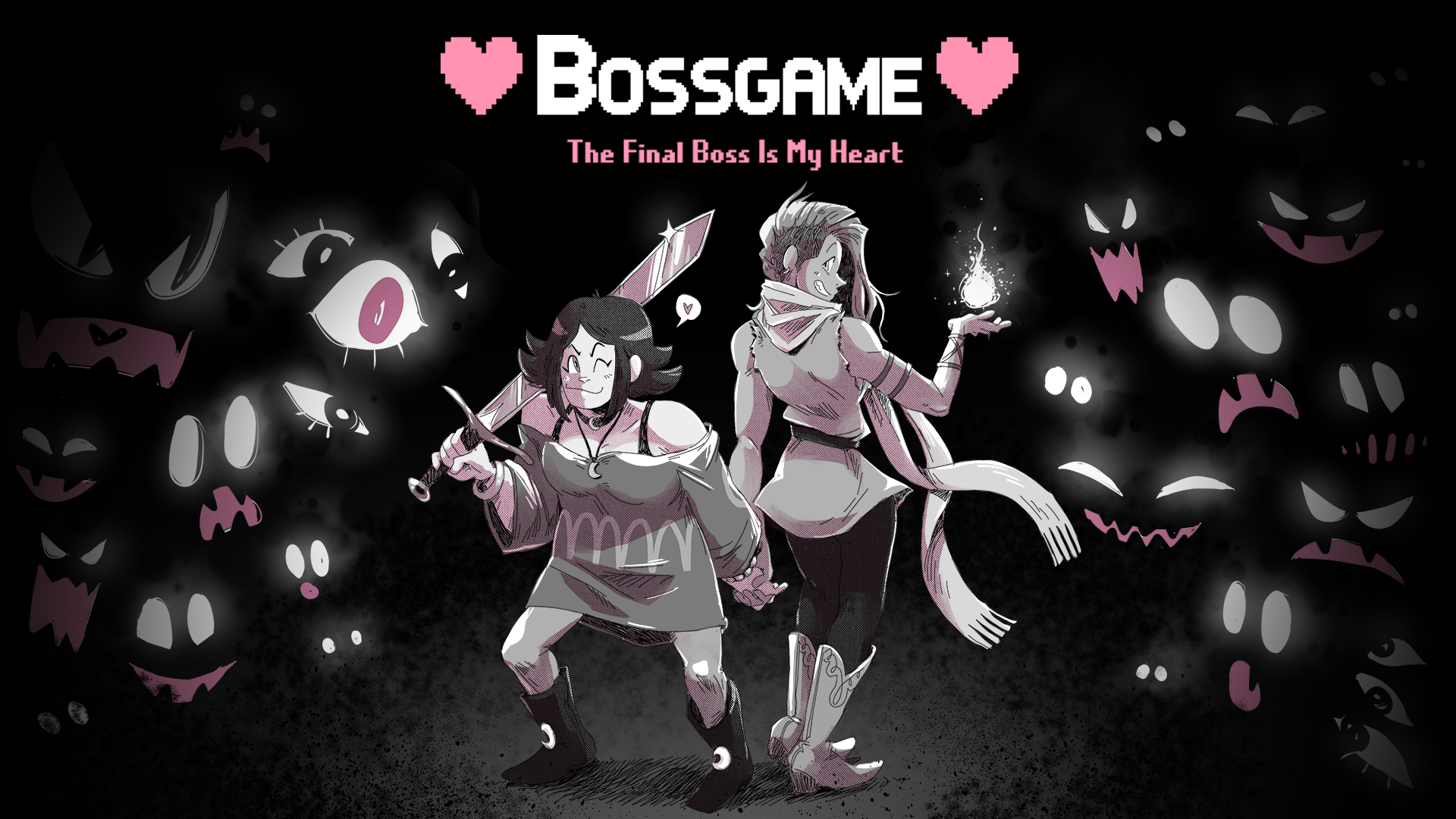 BOSSGAME: The Final Boss is My Heart
LESBIAN DEVIL-HUNTING ACTION!!

Mammon City can be a rough place to live. Devils are everywhere, and the only decent job in town is hunting them down. Take charge of Sophie, sword priestess and generally anxious mess, and Anna, fire witch and localized disaster, as they fight, flirt, and just try to pay the rent. Hunt horrifying devils, confront your corrupt employer, uncover the horrible secrets behind Mammon City, and prove that evil doesn't stand a chance against the power of girlfriends.
---
Features
Lightning-fast, rhythmic boss fights in a unique dual-hero battle system - block, counterattack, and overwhelm enemies!

Fight super-bosses in Avarice Mode! (in case there weren't enough bosses)

Basically, everything in the game is a boss.
Meet a colorful cast of queer miscreants!
Text your friends! Text your enemies!

Flirting! Dating! Lesbians!

Powerful chiptune soundtrack by RoccoW.

Gorgeous art by super-talented indie illustrators.

Granular difficulty options for those who want a relaxed experience.
An in-game wiki full of classified boss info.

Leaderboards (now your friends are the boss)
---
Coming soon to your phone and PC!
BOSSGAME: The Final Boss Is My Heart is a game by Lily Valeen (designer, programmer, writer & character artist) featuring background art by Chloe Taylor, music by RoccoW.

Featuring guest illustrations by:
---
This game is for mature audiences. It contains crude language, fantasy violence, religious imagery, discussions of queerness and sexuality.
Comments
Log in with itch.io to leave a comment.
I heard you on TTWAV, I'm hyped for this game!
YESSS!!!! So excited for this game! <3
Ahhh, thank you so much! <3 <3